HISTORY
Our Story at The Way
CELEBRATE THE WAY
We have a short but rich history at The Way. A small part of our history can be found in the bricks and mortar of our building. But since Faith Columbia's beginning in 2008 all the way until we planted The Way Church in 2022, our DNA hasn't changed. The Way is a community of people on mission to practice the way of Jesus together.
Below you can see some of the highlights of our journey so far!
OUR HISTORY
Faith Lutheran Church launched Faith – Columbia in Illinois and began meeting at Columbia Middle School
Pastor Jon Palmer became campus pastor at Faith Columbia.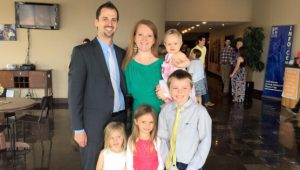 After purchasing the site at 600 Columbia Center Drive, Faith Columbia celebrated their Grand Opening.
After a full campus renovation, the campus was dedicated and officially reopened.
Faith Columbia kicked off New Thing a 3 year focus on transitioning the current campus of Faith Lutheran Church (Oakville, MO) to it's own self-sustaining church in the SELC district of the LCMS. Faith Columbia officially began operating under the mission "to practice the way of Jesus together."
The partners of The Way Church gathered for the first business meeting voting to incorporate The Way Church and elect a Leadership Board and Elders.